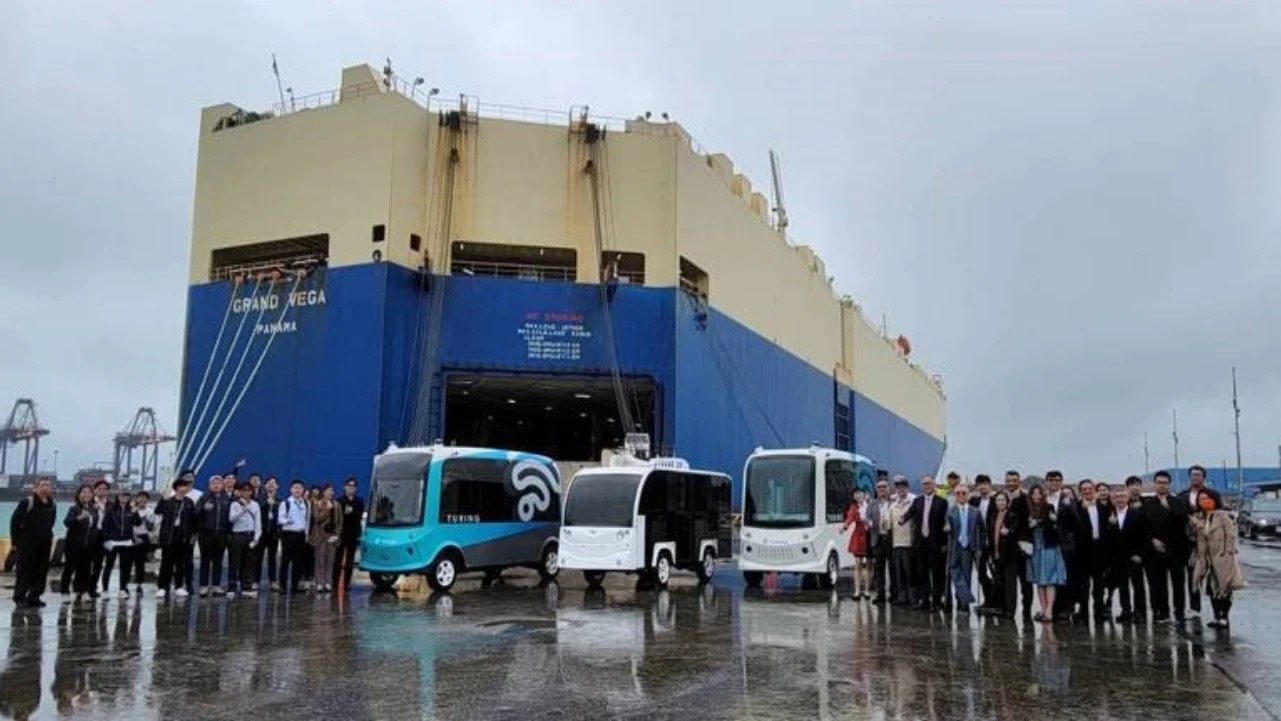 Turing Drive Inc and Tron Energy Technology held the "Autonomous Driving Platform Export to Thailand presentation" at Taipei Port today, announcing that three Taiwan-made self-driving minibuses will be exported to Chulalongkorn University, the top university in Thailand. Reporter Jiang Wanyi / Photography
The self-driving platform vehicle exported this time was built by Tron Energy Technology, a local electric bus manufacturer. Taoyuan MRT Corporation, Taipei Xinyi Road bus lane, Taoyuan Qingpu open road, and other fields have been tested and run, with rich achievements. In mid-2020, through the connection of the ITS Taiwan, Chulalongkorn University, a top university in Thailand, come to the door. In addition to purchasing equipment, it also hopes to absorb the result from self-driving car research and development experience from Taiwan.
"Turing" CEO Shen Dawei said that after more than a year of negotiations, he has established a long-term cooperation intention with Chulalongkorn University, and Thailand will purchase 3 pure electric autonomous driving platforms from "Turing", including the body, wire- controlled chassis, sensor tester, calculator, etc. "Turing" will send a technical team to Thailand to inherit the experience to them, and then the Thai side will continue to develop algorithms and 5G Internet of Vehicles applications adapted to the local environment, and do the test run in the Bangkok field as a teaching and R&D platform. The exported vehicles will be loaded and transported by car ship to Bangkok by "Dongli Logistics", the leading automotive logistics company.
Wang Muheng, Counselor of the Ministry of Communications and Director of the Science and Technology Advisory Office, pointed out that since 2017, the Ministry of Communications has supported the development of autonomous driving technology in domestic industries with the "Smart Transportation Development Construction Plan", and also cooperated with the Ministry of Economic Affairs' "Unmanned Vehicle Innovation Experiment Regulations" to issue Self-driving test license plates are gradually expanded from closed areas to self-driving buses on open roads. A series of policies have successfully cultivated the R&D energy of the industry, driven the technological development of the transportation industry, and attracted international attention.
"Turing" is funded by domestic and foreign industries. The main investors include Tron Energy, Dongli Logistics, Japan Asia Group. and Thailand's Tokuni Group. At the end of the year, it will be a joint venture company with a listed group in Thailand. In the past three years, the core perception, positioning, control, and other technologies of autonomous driving have been demonstrated in 10 fields in Taiwan, running more than 32,000 kilometers and carrying more than 72,000 passengers. Its intelligent assisted driving system has been deployed in golf carts, and its perception and AI image recognition algorithms have just been introduced by industrial computer manufacturers.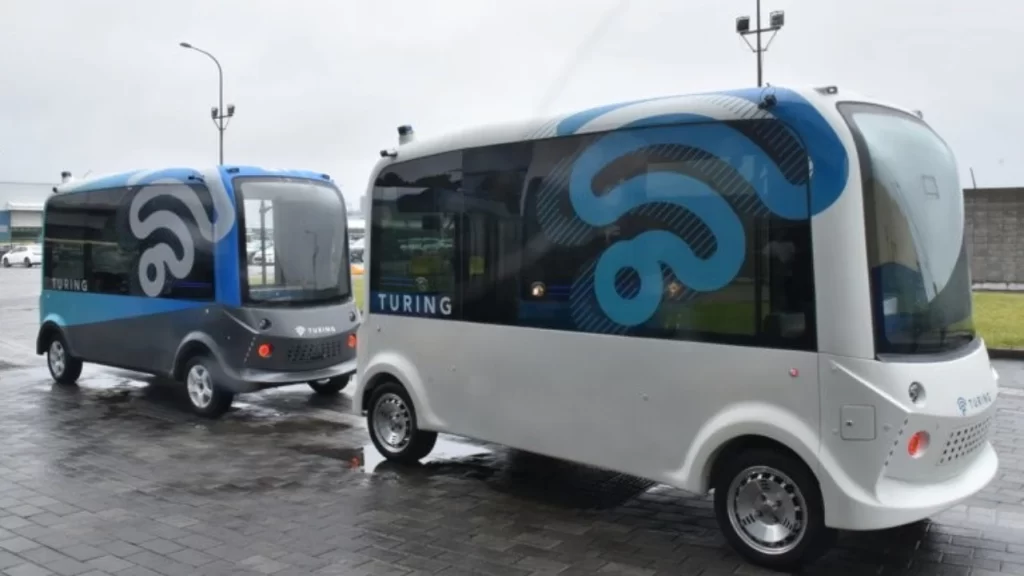 "Turing" and Tron Energy Technology held the "Autonomous Driving Platform Export to Thailand Conference" at Taipei Port today, announcing that three domestic self-driving minibusses will be exported to Chulalongkorn University, the first university in Thailand. Reporter Jiang Wanyi / Photography