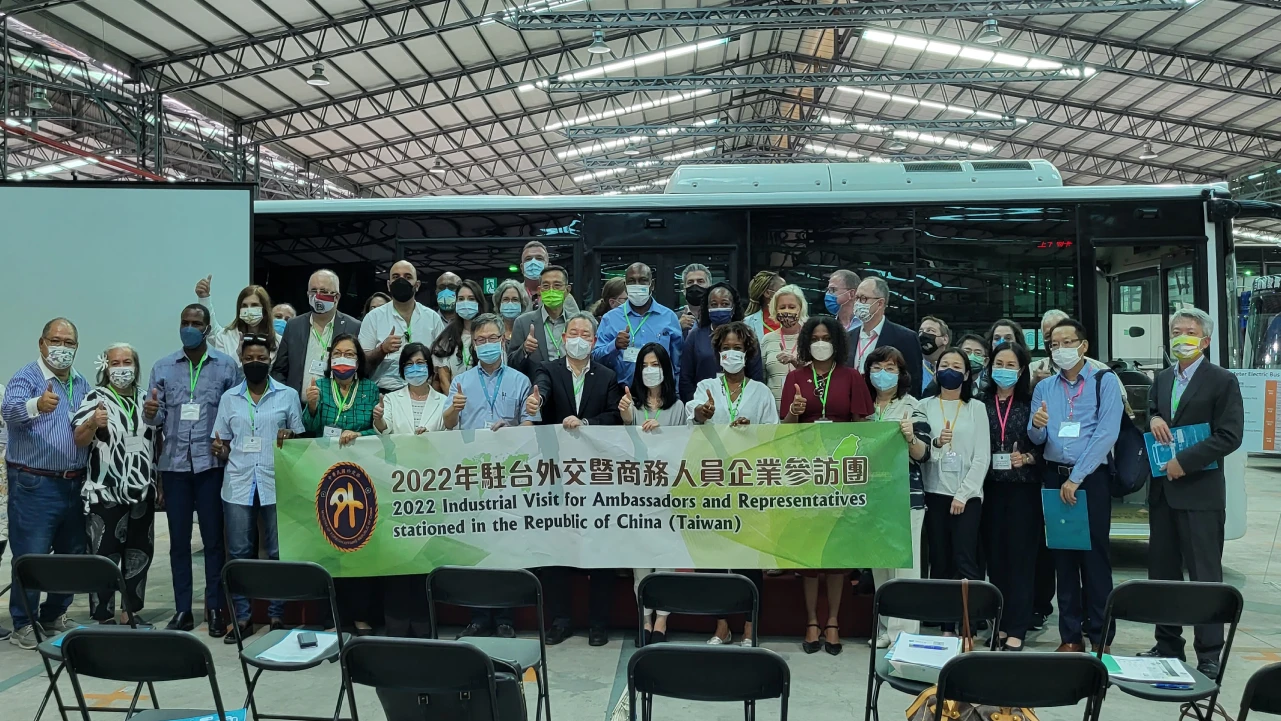 According to a press release issued by the Ministry of Foreign Affairs, in order to let the world know about Taiwan's smart mobility energy, it invited envoys and representatives of 29 countries to Taiwan, accompanied by the Ministry of Foreign Affairs Alexander Yui, to visit Taoyuan and Hsinchu, and to understand Taiwan's role in the global electric bus supply chain and to match the international cooperation. To visit the Tron Energy Technology Corporation., a representative electric bus industry in Taiwan, who has a background in the battery industry and has been working in the electric bus field for more than 15 years.
The Ministry of Foreign Affairs hopes that the diplomatic envoys and representatives in Taiwan will take this opportunity to gain an in-depth understanding of the power of Taiwan's own research and development of various electric vehicle and the role of Taiwanese manufacturers in the global electric vehicle supply chain.
Mr. Alexander Yui also encouraged foreign envoys in Taiwan to take this trip to help intermediary match the international cooperation of Taiwan's high-quality manufacturing and service industries, enhance the international visibility of high-quality enterprises, and hope to promote international industrial cooperation and business opportunities, so as to accelerate the cooperation between Taiwan enterprises and the Asia-Pacific and the world. The integration of green power and smart mobility business opportunities by Taiwanese companies under the promotion of the ""core strategic industries"" can inject momentum into the post-epidemic recovery of the global economy, in line with the future trend of international industrial cooperation.
A number of envoys stationed in Taiwan said that this visit has yielded a lot and meets the needs of bilateral cooperation. They hope that the Ministry of Foreign Affairs will hold more similar activities in the future, and hope to have a closer understanding of the energy of Taiwan's industry.