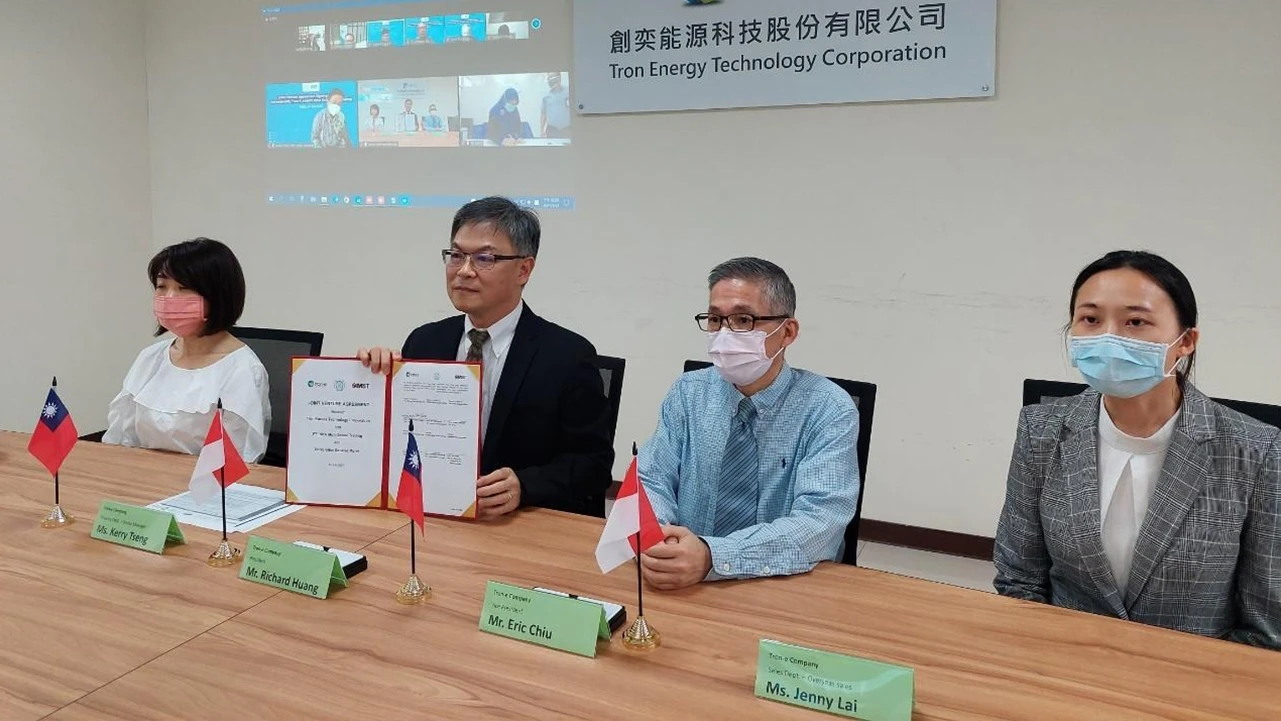 Tron-e has held an online signing ceremony of Joint Venture Agreement with PT INKA Multi Solusi Trading and Universitas Sebelas Maret, under the witness of the representative of the Indonesian Economic and Trade Office to Taipei, Mr. Budi Santoso, and the Chairman of TAITRA, Mr. James Huang. The three parties will form a new joint venture named INOTRONS for promoting the EV bus and new energy business.
Mr. Chen-Sheng Huang, the president of Tron-e said that the success of homologation and road trials made the local operators confident about the quality of EV buses designed in Taiwan. Also, they had a further collaboration with Tron-e to jointly produce electric buses and battery systems in Indonesia.
Indonesia is tropical, high-temperature weather; in this regard, the battery system of the electric vehicle shall have complete heat dissipation to protect battery life and maintain the battery operation. Tron-e's EV buses are equipped with the patent liquid cooling system, which enables the system to have better management in high-temperature environments and ensures the battery system to have a longer lifespan and better efficiency.
Jakarta, the capital of Indonesia, has the world's largest public transportation. The operator TransJakarta announced to replace the buses with EV buses by 2030. INOTRONS focuses on the future EV buses market and will adopt the power train and high-quality and cost-effective EV buses provided by Tron-e. In addition, INOTRONS will also adopt Tron-e's BESS and autonomous vehicle solution, which would play a key role in Indonesia's new energy and smart transportation market.