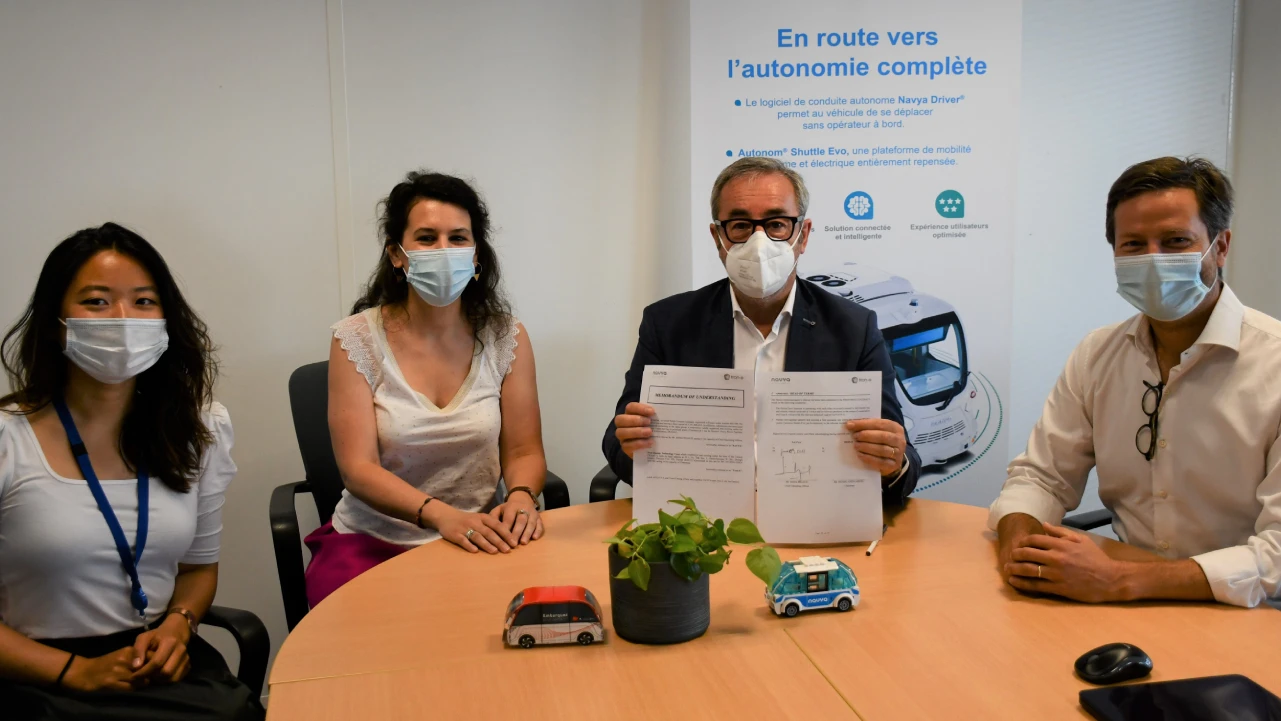 Tron Energy Technology Corp. announced that it has signed a non-binding Memorandum of Understanding (MOU) with Navya, a leading company in autonomous driving systems, to develop autonomous vehicle applications in Taiwan.
On 10 June, Mr. Huang Chen-Sheng, the Chairman of Tron Energy Technology Corp. presided over the Virtual Signing Ceremony of a Memorandum of Understanding (MoU) with Mr. Jérôme RIGAUD, Chief Operating Officer of Navya for the future collaboration opportunities in markets of interest such as Taiwan, Indonesia, India, Malaysia, Thailand.
Tron Energy Technology Corp. is a market leader in providing green mobility solutions in Taiwan. As Taiwan accelerates the implementation of smart mobility, especially autonomous vehicles, Navya is committed to support this growth and transformation. Navya will work closely to implement the autonomous vehicle cooperation by following local government autonomous vehicle policy. Navya will provide its latest autonomous driving technology and R&D expertise to incorporate features associated with smart city local applications.
Tron Energy stated that this cooperation aims to expand its domestic and foreign self-driving transportation market through international alliances. It will not only improve the technical services of domestic self-driving companies, but also promote self-driving technologies in the Southeast Asian market.
Navya expresses that this cooperation is the first step towards developing the autonomous vehicle application in Taiwan, which is a growing market for deploying smart mobility initiatives. Navya also wants to utilise the presence of Tron-e in Southeast Asian countries to co-develop the self-driving market in these untapped regions.
About Navya
Created in 2014, Navya is a leading French name specialized in the supply of autonomous driving systems and associated services. With 280 employees in France (Paris and Lyon), in the United States (Michigan) and in Singapore, Navya aims at becoming the leading player in level 4 autonomous driving systems for passenger and goods transport. Since 2015, Navya has been the first to market and put into service autonomous mobility solutions. The Autonom® Shuttle, main development axis, is dedicated to passenger transport. Since its launch, more than 180 units have been sold in 23 countries as of 31 December 2020. The Autonom® Tract is designed to goods transport. The Valeo and Keolis groups are among Navya's historical shareholders. Navya is listed on the Euronext regulated market in Paris (ISIN code: FR0013018041- Navya).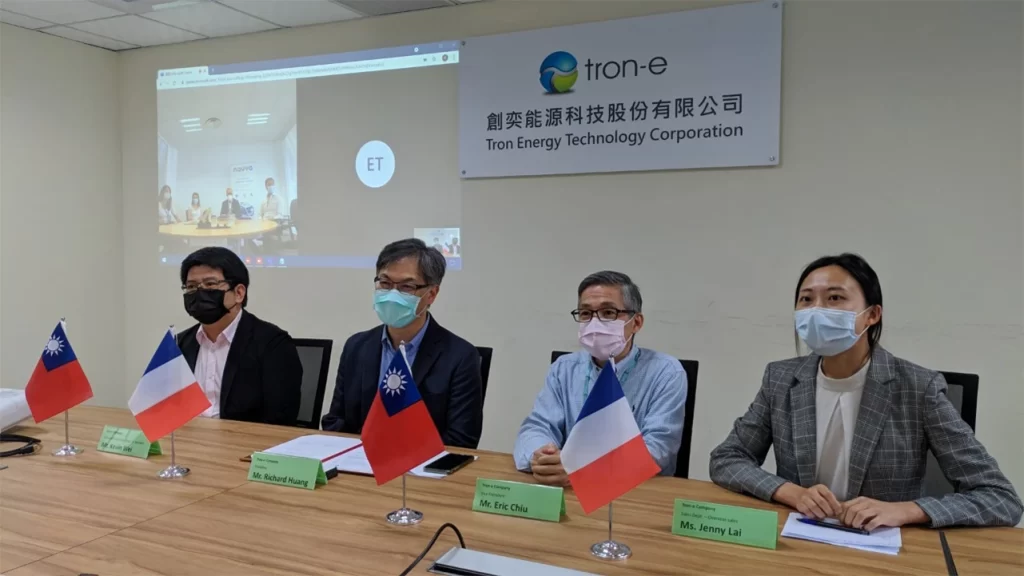 The representatives from Tron-e in the Virtual Signing Ceremony of a Memorandum of Understanding (MoU)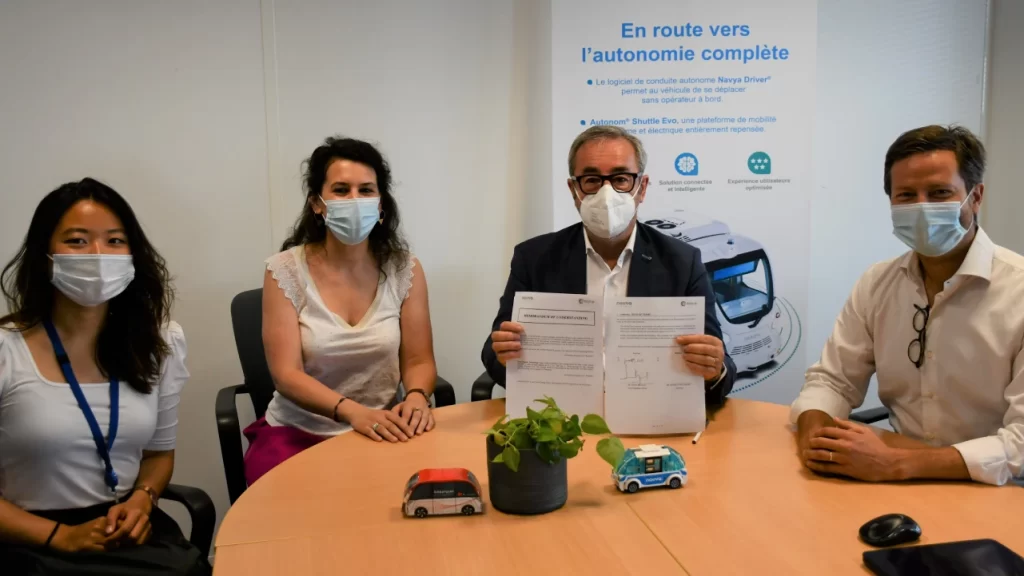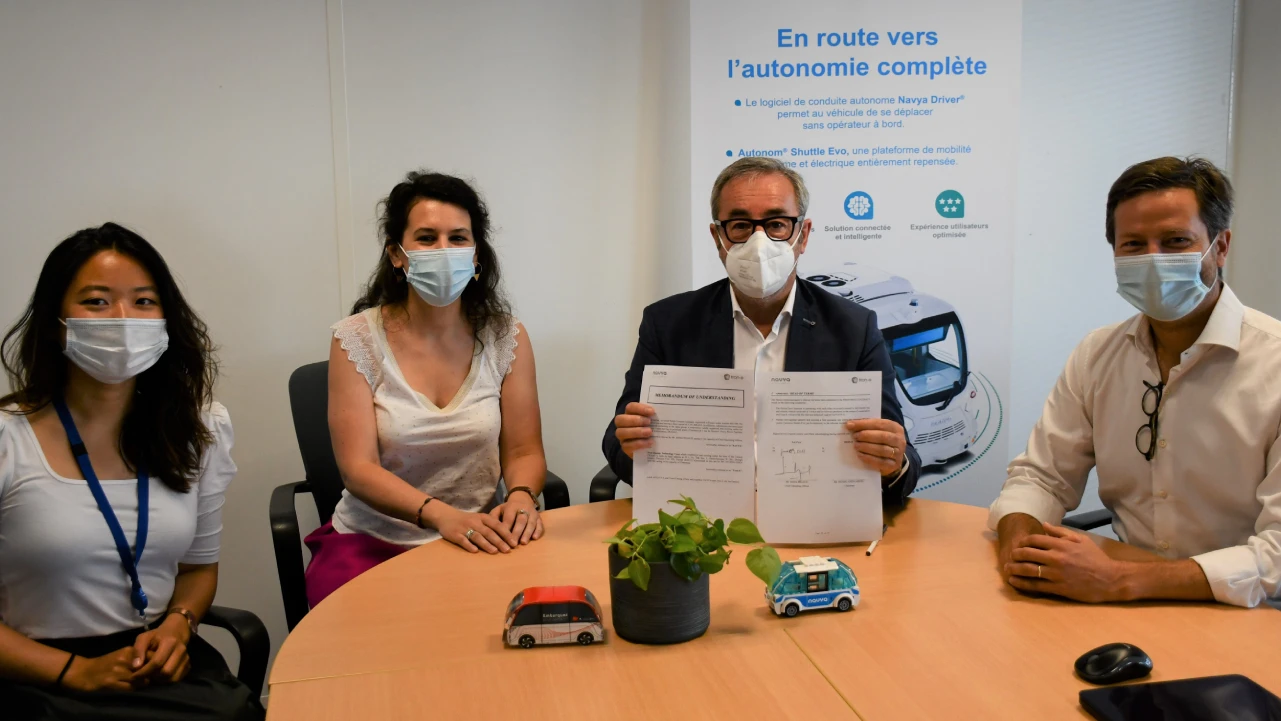 The representatives from Nayva in the Virtual Signing Ceremony of a Memorandum of Understanding (MoU)